Yes, as you may have guessed, this one of the more dangerous Matcha recipes out there.   It is deadly delicious, highly addictive, and something that you want to avoid eating alone (which is entirely possible, and probably… due to the fact that you will want this all for yourself!).  Here, I would like to introduce the "meat" of the cheesecake, as I am sure it would not be hard to find a recipe for a graham cracker pie crust.
 How to make Matcha Cheesecake with original Ingredients
 Ingredients:
16oz of cream-cheese
3/4 cups of white sugar
3 eggs
8oz of sour cream
3 tablespoons of hot water
2 teaspoon of Vanilla extract
1 large tablespoon of cooking grade Matcha
1  9-inch prepared graham cracker pie crust
Instruction:
Preheat the oven to 325F (165C).
Soften the cream-cheese, either by setting it out in advance or by microwaving for 40 seconds.
Mix the Matcha and the 3 tablespoons of hot water in a separate small bowl.  Add one tablespoon of water at a time and mix until it is a fine paste.  Once mixed, set aside.
Use an electric mixer to mix the cream-cheese and sugar.  Mix the sugar little by little, and blend until well mixed and fluffy.
Once fluffy, start adding the eggs, one at a time, beat well after each addition.
Once the eggs are mixed in, add the Matcha paste and mix until the whole bowl gets the nice Matcha green.
Add the vanilla extract and the sour-cream into the mix, and beat until well blended.
Place the mix into the crust, and bake for 1h (highly recommended to use a water bath, or an improvised water bath by using a roasting pan).
Turn the oven off, open the oven door, and let the cake rest for 15 to 20 min.
Take the cheese cake out of the oven, cool to room temperature, then refrigerate for 8h.
Enjoy your Cheesecake!
Summary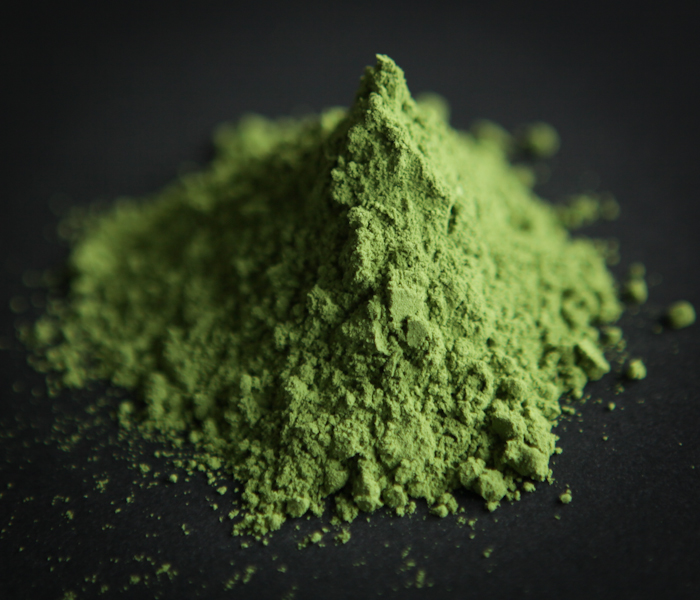 Recipe Name
Published On
Preparation Time
Cook Time
Total Time
Average Rating





Based on 4 Review(s)