More commonly considered a healthy drink, green tea powder is also an interesting ingredient that you could use in your recipes. While cooking, green tea is usually incorporated in a powdered form. Green tea powder can be used in a variety of recipes both sweet and savory. Its allure lies in the fact that it complements any ingredient that it is paired with and does not overpower the flavor of the dish.
How to use green tea powder for cooking
Green tea is often used to even out sodium-rich food or those that are sweet in flavor. Being the versatile ingredient that it is, green tea powder can be used to whip out some truly gastronomic recipes. Here are some pointers while using green tea powder for cooking:
Green tea powder is commonly paired with salads, fruits, poultry and seafood. It also shares a good compatibility with ingredients like rice, ginger, honey, lemon, sesame and cream.
Powdered green tea can be used as a rub for meats. While barbecuing meats, powdered green tea reduces any carcinogens that might form on the charred meat.
Green tea powder also makes for an excellent spice in savory recipes. Sometimes it is infused with flour in meager amounts.
Green tea powder can also be incorporated in sauces and salad dressings to give it a unique flavor. It is often used as a garnish.
You can use green tea powder to whisk out stews and broths with an interesting twist.
In desserts, cocoa powder can be substituted with green tea powder. A rule of thumb is to replace it with green tea powder that is two-thirds the amount of cocoa that was to be used.
Another common technique used is to infuse green tea powder with milk and cream to whip out delicious green tea smoothies, lattes and ice creams.
Green tea is often used while baking. From truffles to cupcakes to macaroons, accommodating green tea powder in your traditional baking recipe adds a zing to it!
Health benefits of green tea powder
Being rich in nutrients, chlorophyll and anti-oxidants, green tea has many health benefits. The chlorophyll present in it purifies the blood of unwanted impurities. The anti-oxidants act as cancer-fighting agents and protect the body from chronic diseases. For those who believe that food can heal, using green tea powder for cooking can be a dream come true!
About this Article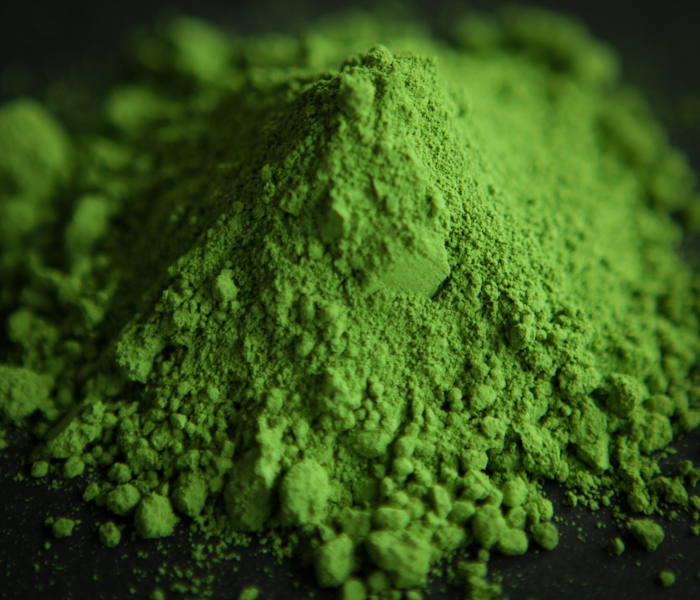 Title
Description
More commonly considered a healthy drink, green tea powder is also an interesting ingredient that you could use in your recipes. While cooking, green tea is usually incorporated in a powdered form. Green tea powder can be used in a variety of recipes both sweet and savory
Author