The regular cup of green tea that you have, although healthy, doesn't have the potential to absorb all its nutrients. In fact, we consume only a fraction of it. When you whisk out a cup of hot water and brew your green tea in it, a majority of the nutrients are still trapped inside the tea leaves. This is where matcha has an edge. Since it is made by finely ground tea leaves, a cup of matcha lets you savor all the nutrients present in the tea leaves to the last drop.
Health benefits of matcha
Here are some matcha health factors that make a difference:
 Matcha is one of those glorious teas that energizes and calms you. The presence of caffeine in this tea makes you alert and keeps you awake. Combined with this is the effect of amino acids that soothe you. So unlike coffee, it gives you a consistent energy

boost for about six hours, that doesn't crash!

 Matcha has an enormous amount of anti-oxidants in it. These anti-oxidants protect you from free radicals that cause aging. It prevents chronic diseases and also acts as a cancer-fighting agent. Matcha even beats blueberries and pomegranates when it comes to its huge anti-oxidant reserves!
The sun's UV rays damage the skin cells and can make you susceptible to skin cancer. Consuming matcha makes you resistant to the harmful effects of the sun's UV rays.
You can now bid good bye to those weight-loss regimes and lose weight by simply sipping a delicious cup of tea. Sounds too good to be true? Well it isn't! Scientists have found that drinking this green tea increases your metabolism and your body's energy expenditure in turn. Matcha has the ability to

burn calories without physically exerting yourself

.
The abundant amounts of chlorophyll in matcha give it its signature green color. The chlorophyll acts as an excellent detoxifying agent and cleanses the body of harmful chemicals and impurities.
Owing to the myriad benefits matcha health factors have to offer, it is rightfully referred to as the super-hero among green teas. A cup of matcha has the health benefits of drinking over ten cups of regular green tea!
About this Article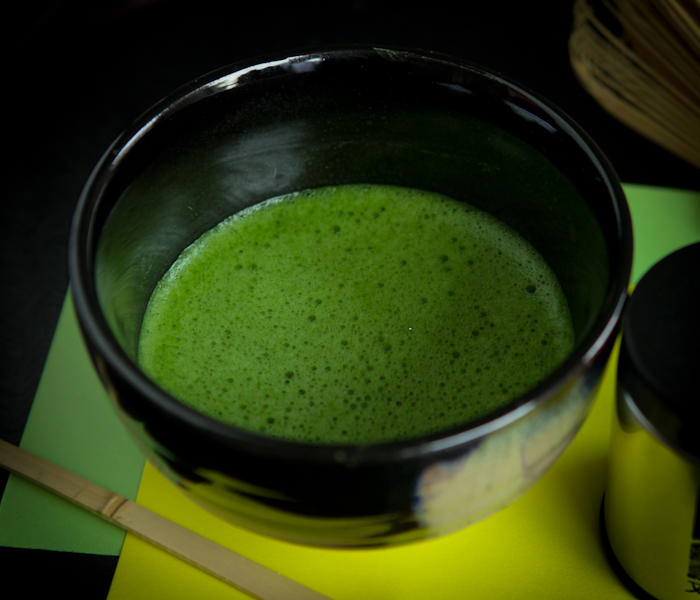 Title
Matcha Health Factors - Why You Need this Tea
Description
Matcha is a popular drink consumed in the Japanese tea ceremony for nearly nine centuries now. To this day, Buddhist monks drink matcha as it helps them stay alert and focused, especially during long meditation sessions.
Author