There are 4 ways to make and enjoy fine Sencha.
One, Make Sencha for casual tea drinking, in where you
put 9g (0.32oz) of tea leaves for a serving of 3 (180ml (6.09oz) of water) into your tea pot.
pour boiling water into the tea cups.
wait for 10 to 15 seconds, pour the tea contents into the tea pot. Brew time is 60 seconds.
Make sure you pour all of the Sencha tea into the cups, including the last drop!
To enjoy the full potential of Sencha in the Sencha ceremony style
(*note there are many styles, and this is only one of them)
use a smaller teapot and smaller cups. Use 6g (0.21 oz) of tealeaves for a serving of three
use 75ml (2.53oz) of hot water cooled to 70℃ (158ºF)
brew for 60 to 70 seconds.
The 3rd way to make Sencha teais a summer treat.
Use 6g (0.21oz) of Sencha tea leaves in a smaller Kyusu (teapot).
then fill the kyusu with ice (for good ice, boil water for 5 min, cool it, and make the ice cubes using that water).
Make sure you pack as much ice in there as possible! Let the ice melt.
Once most of the ice has melted, your tea is ready to drink (this will make two small servings).
The final way to Make Sencha
use 15g of Sencha tea leaves, and put it in a 1 liter (33.8oz) pitcher or water bottle.
Fill the bottle or pitcher with water (33.8oz).
put it in the refrigerator over night.
In the morning, you will have some amazing ice cold Sencha.
Summary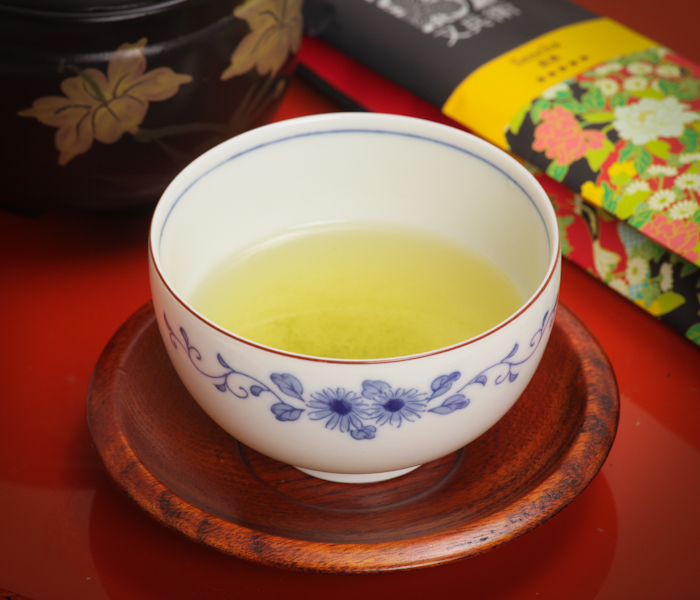 Recipe Name
Published On
Preparation Time
Cook Time
Total Time
Average Rating





Based on 6 Review(s)