Matcha is one of the most famous of the Japanese teas.  Made from Tencha (Gyokuro leaves, dried, yet not "rolled"), the leaves are ground to a fine powder using a stone mill.  The powder is so fine, that it dissolves into the hot water.
traditional tea ceremony
This is the tea that is served in formal and traditional tea ceremony, and nowadays is often used in a variety of sweets, pastries, cakes, and Matcha based drinks.
Type of Matcha Green Tea
Matcha is divided into three categories: 1) Koi-cha (thick tea), which is used in formal tea ceremony, in where the tea is so thick it is almost a paste. 2) Usu-cha (thin tea), which is used in tea ceremony, used as a tea to serve guests, and is what is served in the Zen Temples. The tea is served "thinner", or "lighter", making it a smooth beverage that is easy to drink. 3) Cooking Matcha is the lowest grade of Matcha, but works wonders in cooking, and is often used for those who want to practice their Matcha whisking, but do not want to waste expensive tea.
Grade of Matcha Green Tea
The higher the grade of the Matcha, the Matcha is sweeter, mellower, has more aroma, and the color is a deeper green.  As an interesting fact, Koi-cha powder is often used to make Usu-cha, due to its superior flavor, color, and aroma, and Usu-cha is sometimes used for cooking and making Matcha based beverages, but it does not work the other way around.  If you use Usu-cha powder to make a Koi-cha, you will end up with a bitter bowl of Matcha, and if you use cooking Matcha to make Usu-cha, you may be very very disappointed.
Matabay specializes in Matcha.  Our tea plantation only grows tealeaves for Matcha, and the leaves are exclusively for Koi-cha powder.  Meaning, we make the highest grade of Matcha, which is used for some of the most expensive but most amazing blends of Matcha, to be sold only to the most exclusive list of customers.
Blended Matcha Green Tea
One key point is that Matcha is a blended tea.  You do not make the tea based on the tealeaves from one tea plantation/farm.  The tea blender first chooses a base tealeaf, and then little by little, blends in tealeaves from other plantations to create the perfect balance, harmony, and flavor.  For the high class Matcha, only the absolute finest leaves from the best crop, made in exclusive farms, made by the hands of experienced tea masters, are delicately blended to create a magical tea.  This is why high quality Matcha is very limited in supply, tends to be expensive, and is very hard to come by.
In opening our doors to the public market for the first time in 126 years, we have worked on creating an exclusive Matcha based on the leaves we make in our plantations. Based on our best leaves of the season, the tea blender looked for leaves that would compliment the sweetness and mellowness of our leaves.  The result was an outstanding blend that, if were to be sold in the traditional tea market, would be ranked amongst the most prestigious teas.
The reason why we will only be offering this tea as an exclusive Matcha to tea-of-japan.com is simple.  If we were to fulfill our minimum quota to the suppliers, which is needed to make other high class blends, and we were to offer our blend to the traditional market, there would be no tea left to offer to you!  Unfortunately we are only able to make enough tea of this quality to satisfy our obligations, and enough to satisfy the needs of one other market, and we chose you.
High Grade Matcha Green Tea
We feel it is extremely unfortunate, and we are ashamed, that very little high grade Matcha ever leaves Japan.  We feel that in many cases, there are more tea lovers world wide that are more appreciative of fine teas, compared to the domestic market, and we feel that such fans have been under appreciated.  We want the fans of Japanese tea world wide to get a chance to enjoy the finest quality.  Since the traditional tea market will not change overnight, and considering that there are other high-class teas that the domestic market can enjoy, we would like to take the step, and present this tea to the tea lovers of the world, directly, as an exclusive tea. Naturally, all of the Matcha offered at Matabay, are truly of the highest quality.
We strongly believe that you will not find finer Uji Matcha at a lower price anywhere else, no matter what they claim. We hope that you will give our exclusive Matabay Matcha a try, because we firmly believe that you will fully understand what we mean when we say Matcha is our pride, our passion, and our life.
Visit our Matcha Gree Tea selection for a wide variery of products.
About this Article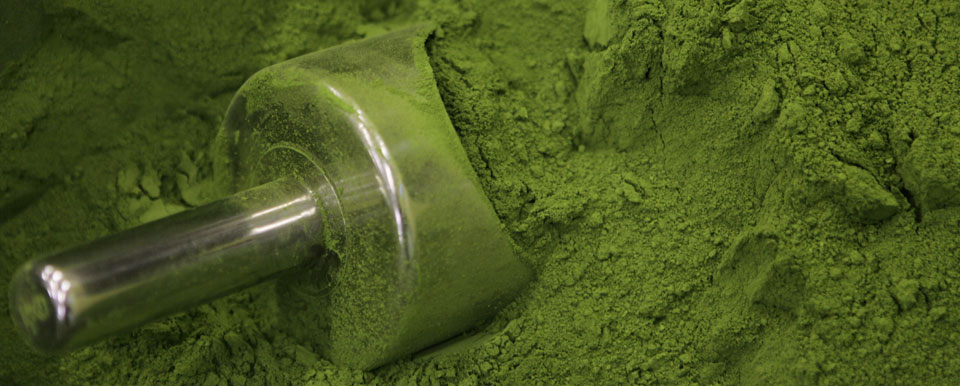 Title
Exclusive Blended Matcha Green Tea
Description
Highest Quality Matcha Green Tea from Japan, is a limited product. At Mataby we have selected the finest tea leaves, for worldwide distribution.
Author