Tea is typically grown in the Shizuoka, Kagoshima and Uji Kyoto regions of Japan. People off-shore often import tea from Japan or buy it at the supermarket or from Asian grocery shops.
Factors to consider while buying tea from Japan
Owing to its popularity, many low-quality teas have squeezed into the market these days. It is crucial to distinguish between the authentic, high-quality teas and the low-quality ones. While many Asian stores boast of high-quality teas, they tend to fall back when it comes to employing optimal refrigerating techniques. Japanese tea is extremely sensitive to oxygen and it can go stale or lose its nutritional value and flavor when stored improperly. There are many online stores that offer a wide variety of Japanese tea too. It is essential to buy from a vendor who is well aware of these aspects and caters to them.
Buying the right tea
Experimenting with different teas and choosing one that suits your palate can be fun. Here's a list of popular teas you could try out:
Matcha: This tea comes with both drinking and cooking grade options. It is a carefully grown green tea that has a high nutritional value. While the higher grade matcha can be used to brew a revitalizing beverage, a lower grade version is often used for cooking purposes and can taste a little bitter.
Sencha: This is a sweet-flavored green tea that is served to guests in most Japanese homes. The processing technique used for this kind of green tea has Chinese influences. This tea has a pleasant floral aroma.
Genmaicha: This tea is made by blending roasted brown rice with Sencha. The rice gives it a nutty flavor, making this the perfect drink to have after dinner.
Gyokuro: This is one of the highest grade teas made all over Japan. It is made from the first round of flush leaves that appear and is a result of special processing techniques. It has a mild, refreshing flavor.
Kukicha: Unlike Gyokuro and Sencha which discard the leaf stalks, this tea is made by blending the stalk with tea leaves. It has a mild sweet flavor.
About this Article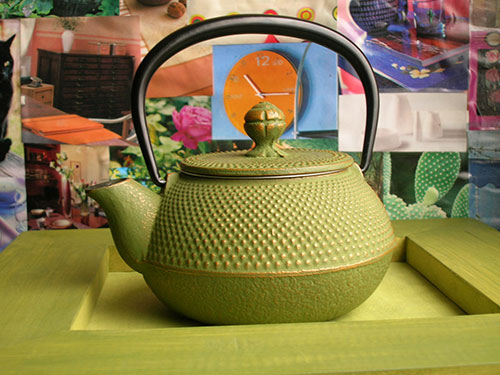 Title
A Guide to Buying Tea from Japan
Description
Tea is a beverage that is an integral part of the Japanese culture. Apart from the day-to-day meals, it is also a crucial part of the famous Japanese tea ceremonies. Being a popular beverage all over the world, drinking authentic Japanese tea is just as important to the experience.
Author